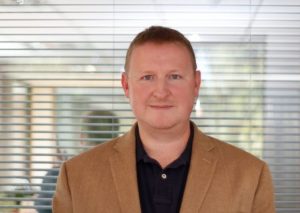 Introducing Tony Hogben
I am proud to have been a West Sussex resident for over 30 years and relocated to Horsham over  19 years ago when I married my wife. My wife has lived in Horsham since birth and attended Heron Way Primary School, Millais School and then Richard Collyer's College.
My wife and I were married by Nick Flint at Rusper Church on the 30th July 2005. We live to the south of the parish of Rusper in Old Holbrook just north of the A264.
Jo and I have four children aged 17, 14,10 and 7
Career
My life started out from humble beginnings. I grew up in a single parent family. My mother worked hard to provide for our family and I have found her strong work ethic aspirational.
I believe that having a challenging start to life has helped shape me to be the person I am today. I started my career working for a restaurant chain and moved into Retail Management. At the age of 23 I was a Store Manager for Superdrug in Horsham. I later went on to Join Boots the chemist, firstly in a managerial capacity and then followed by appointments to Area operations Manger.
I left Boots the chemist in 2006 to start working for myself, I had formed my first company Discount Satellite Navigation in the summer of 2005 and began importing products from china to sell online.
I quickly learnt that online companies have a global presence, and the United Kingdom is now a small part of our online sales, My wife and I own the Brands Duragadget and SafeTlight. Durgadget has warehouses worldwide and cyber Monday 1st December 2014 Duragadget Europe Limited sold at item every 24 seconds!
Employment
2017 to present:  Horsham Swim School Limited Managing Director.  Turnover 1 million Per annum with 25 employees.
Horsham Swim School teaches 900 children to swim each week from a Swimming Pool my wife and I own.  I have a passion for teaching children to swim and work closely with the Dame Vera Lynn Children's Charity and a handful of other charities to teach under privileged or children with additional needs to swim. Whilst Horsham Swim school is run as a business, in a similar vain to my Council work, it's a philanthropic Company which aims to give back to the Community.
Duties include:
Full Profit and Loss accountability for the Business.
Develop Strategic Budgets, which have helped the business growth at a rate of 20% year on year since 2017 to date.
Maintaining Employee satisfaction rate of over 95% by implementing performance incentives and funding Employee Wellness and training initiatives.
Key duties include the recruitment, hiring and mentoring of qualified Swimming Teachers to deliver outstanding swimming lessons.
Key Achievements:
Landing major contract with airline to train  600 flight crew to achieve their Swimming Certification. This involved working politically with our local Member of parliament Henry Smith and the Secretary of state for Education for approval at a national level.
Develop partnerships which result in an average of 300 new clients each year.
2017 to present Safetlight.co.uk. Managing Director/CEO selling up to 10,000 units per year.
Whilst I closed my other Retail Companies DSN Marketing and Duragadget between 2017 and 2022 ,I have kept the brand Safetlight. I still purchase and import stock three times a year and the whole operation is now outsourced to a third-party fulfilment company. Duties are similar to those listed below for DSN Marketing on a much smaller scale.
1995 to present Horsham District Council. Councillor for Rusper and Colgate ward.
2004-2020: DSN Marketing Limited Managing Director/CEO
DSN Marketing and its sister company Durgadget Europe limited 2009 to 2017 had a combined turnover of almost 10 million pounds per Anum.
Wide ranging experience within a Marketing and Retail environment, with a proven track record of improving profits, growth and business efficiencies, I am a visionary Director with excellent strategic planning ability, extensive knowledge of marketing trends and in-depth understanding of delivering operational change.
My acute business and financial acumen ensured that the business was always working towards maximum efficiency without compromising on product or service quality.
Seasoned Managing Director/CEO adept in overseeing service organisations to ensure fully integrated and strategically aligned operations. Highly experienced in working with online service development and identifying and addressing customer needs. Proven success in coordinating multiple teams across various locations.
2002-2006: Boots the Chemist, several roles including: Area Manager (GSM), Area Operations Manager, having joined as a Store Manager.
Full profit and loss accountability for 40 million pound turnover as an Area Manager and over 200 million pound turnover as an Area Operations Manager. Accountability for 400 to 2000 staff across both brands Boots the Chemist and Boots Opticians.
Whilst working for Boots the Chemist, I completed a NEBOSH Diploma which is a degree level qualification in Health and Safety Management.  I also attended 22 training courses during my time working for Boots the Chemist and become a mentor to other Area and Store Managers.  In 2002 I won Store Manager of the Year just six months after joining the company and was fast tracked to Area/Regional Multisite Management.
1995-2001:  Superdrug Limited Flag Ship Store Manager of one of the busiest retail stores in the UK, located in  Bromley Glades Shopping Centre, including Fine Fragrance counters and a Photo Centre. Store turnover was  in excess of five million pounds with approximately 100 staff.  During my six years at Superdrug, I also gained Field and Project Management experience as a Merchandising Project Manager accountable for the refit of over 50 stores.
1990-1994:  Restaurant Manager Full P&L accountability for five-million-pound turnover of a 400 seat restaurant with approximately 300 staff operating 24 hours a day
Political Experience
As well as my vast Commercial Private Sector experience, I have eight year's political experience as an elected member for Horsham District Council. I have been a Cabinet Member and Deputy Leader for almost three years, twice serving as acting Leader of Horsham District Council.
2021 to 2023: Deputy Leader of Horsham District Council
2021 to 2023: Cabinet Member for Finance, Horsham District Council
1995 to present: District Councillor for Rusper and Colgate wards.
I have never underestimated the importance of continual professional development and, as such, have completed the management development programmes of three major high street companies.
I have also completed the following CPD courses in local government.
2022/3 Local Government Authority Full Leadership Programme Warwick University (ILM level 5)
2022 Local Government Authority Financial Fundamentals Warwick University
2021 Local Government Authority Political Leadership Masterclass Communication and Media
Why did I become a district councillor?
I care about the area that I live and work in.  I feel that I would like to continue to represent the issues that are facing local people.
I enjoy reading the local newspaper and I often have strong opinions on issues.  I feel that certain sections of our local neighbourhood are getting a raw deal and need stronger representation.
I do believe that one man can make a difference and giving something back to the community is extremely important to me.
I feel a real desire to help my local community and make residents' voices heard.
I am one of the younger councillors and bring fresh younger family views to the attention of the council.
I hope that I can help I am able HDC to listen to the public and genuinely involve locals in its planning and decision making process. Before joining HDC I was  frustrated by lack of consultation and lack of involvement and lack of consideration  by standing a local councillor  I believe I have  made difference from the inside.
My photo has been on the front page of the West Sussex County times numerous  and I have made the front page of the district post once. My numerous letters and campaigns have led to high personal  exposure. I hope that my name will already be familiar with many of you and that you will know and trust that stand for honesty and integrity. I am a local employer with a proven record of getting results and I hope that you will trust me to air your views and become your local representative.
I am currently serving as Horsham District Councillor for Rusper at Horsham Council.  I am also on the following committees.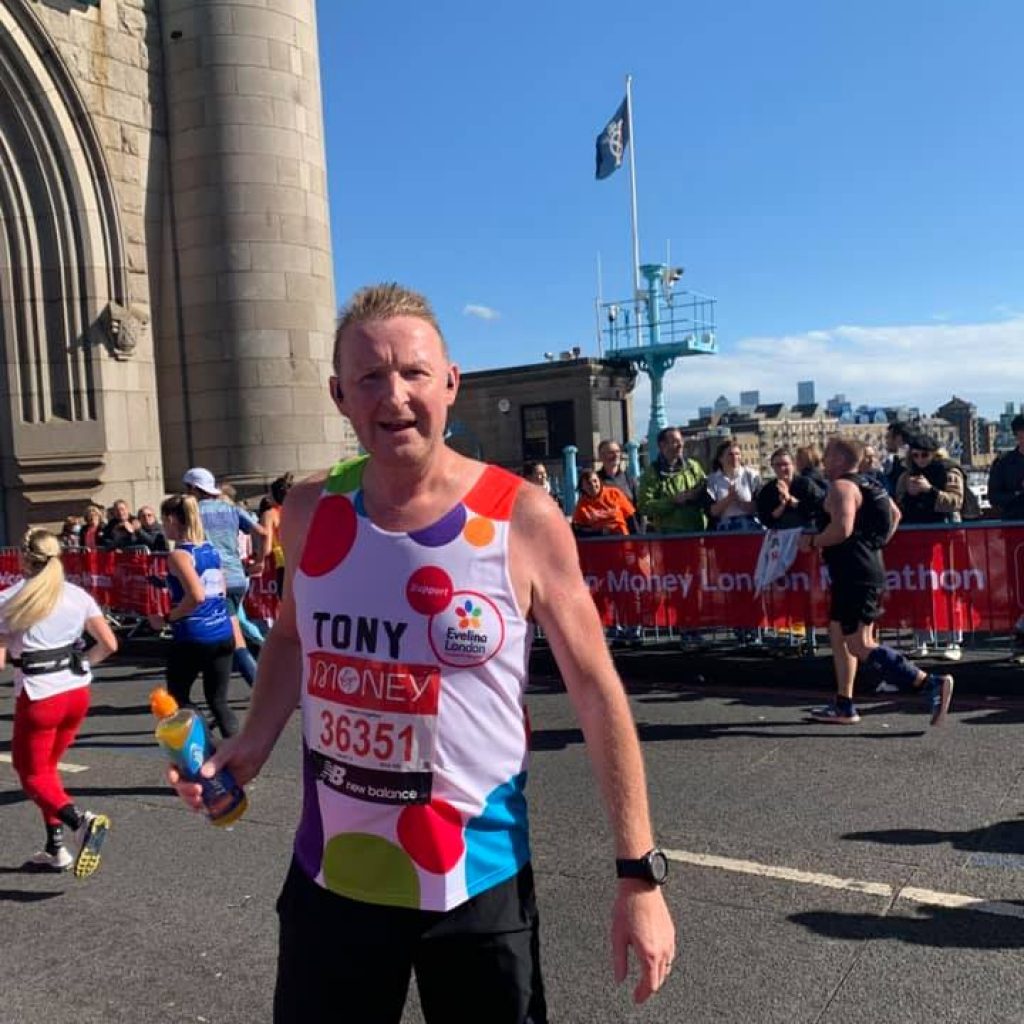 Interests and hobbies
Personal Interests.
I am a keen Mountain/Gravel Biker and for the past seven years I have completed the London to Brighton Off Road Cycle Ride in aid of the British Heart Foundation.
In 2021 and 2022, I ran in both the London and Brighton Marathons, raising over £4000 for the Evelina Children's Hospital Trust.  I am also a Member of Horsham Joggers Running Club and Horsham Cycling Club.  I enjoy Park Run on a Saturday Morning and am an avid Skiier.In 2023 I am running the Lanzarote Marathon and  I am set again to run the London Marathon in 2024.
I cycle around 2000 miles a year and run around 1000 miles a year. My wife and I both drive electric cars and have been an all electric car family since 2019.
Contact
Should you wish to contact me please find my details below: